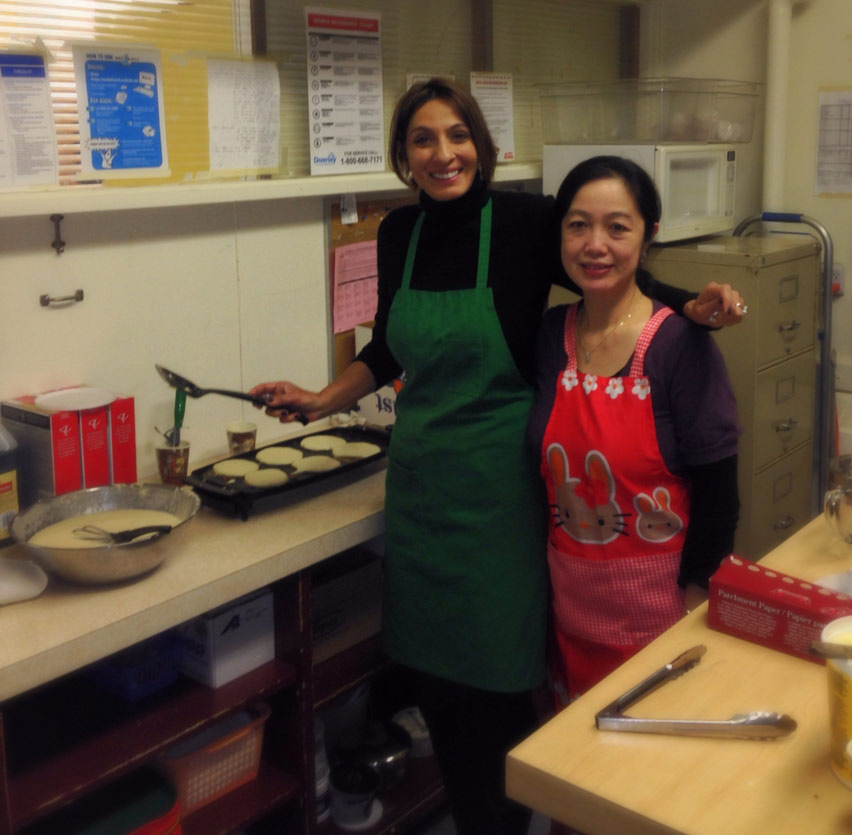 On February 13, 2014, 17-year-old Jordan Sidoo, along with his parents David and Manjy, joined forces to serve a hot pancake breakfast to more than 60 children at Queen Alexandra Elementary School in Vancouver.
On this day, Jordan donated $5600 to the school's emergency breakfast program, raised through the sales of pen/pencil sets and tote bags through his fundraising website www.breakfast-club.ca. David and Manjy Sidoo added another $4400 from the Sidoo Family Giving foundation.
During the Queen Alexandra Elementary pancake breakfast, Jordan presented a cheque in the combined total of $10000 to a school representative. And Queen Alexandra can certainly use the money – their emergency breakfast program consistently feeds nearly 70 children each day.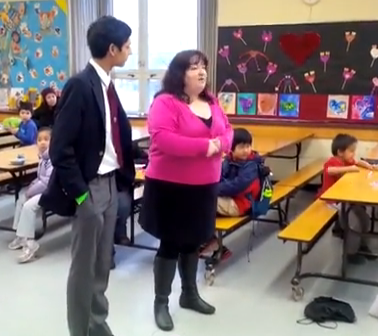 Jordan acknowledged having experienced the lack of focus and energy that result from missing breakfast, though he admits it was due to his own choice to skip a meal.  Many local children miss breakfast on a school day, and not by choice. "I want to raise awareness about how important breakfast is as a meal for kids," he said.
Diligent and determined, Jordan continues to raise more funds to support much-needed emergency breakfast programs in Vancouver area schools.
Read more about this event here:
http://www.vancouversun.com/pencil+sales+feed+hungry+children/9515068/story.html